Introduction to the Library
The library is a fascinating repository of the heart-wrenching and uplifting stories of one of the defining events in local history; a repository for collecting, preserving, and providing public access to books, papers, photographs, videos, and other documentation or items related to the Great Hanshin–Awaji Earthquake of 1995. The library is a great place for visitors to Kobe to learn about a vital chapter of local history. Access to the library is free of charge. Please feel free to inquire about our services at any time.
To visit the library, please come to the West Building of the Disaster Prevention and Human Renovation Institution and take the elevator to the right of the entrance to the 5th floor.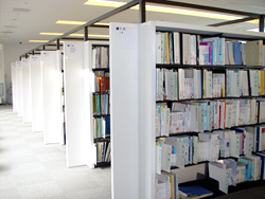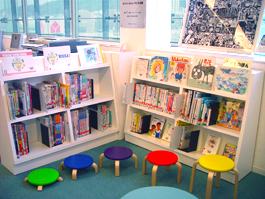 Library Information
Address
West Building 5th floor
Disaster Prevention and Human Renovation Institution
1-5-2, Kaigan-dori, Wakinohama, Chuo-ku, Kobe, Hyogo 651-0073 Japan
Tel
+81-78-262-5058
Fax
+81-78-262-5062
Library hours
9:30 a.m. to 5:30 p.m.
Close
Mondays or on the next weekday after a national holiday
New Year holidays from Dec. 29 to Jan. 3