Executive Director's Message
The Great Hanshin-Awaji Earthquake instilled in us the earnest desire to manage and mitigate earthquakes and other disasters.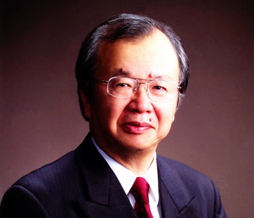 Yoshiaki Kawata
Executive Director,
Disaster Reduction and Human Renovation Institute
Director, Faculty of Safety Science and Graduate School of Safety, Kansai
UniversityExecutive Director and Chair Professor
Visitors to the Disaster Reduction and Human Renovation Institution learn about what happened in the Great Hanshin-Awaji Earthquake and absorb vital disaster-prevention lessons to pass on to future generations. To prevent the untold devastation of January 17, 1995, happening again in the future, we also provide a wealth of wisdom and knowledge in an accessible format, and engage in efforts to build disaster-resilient cities and regions as well as to make individual preparations for ourselves. Disaster management and mitigation are not just a problem for national and local governments to handle, as it is a local community issue for each and every one of us.
Furthermore, we advise and work together on such questions as what to do first, how to gain support, and how to call up volunteers when a major disaster happens in Japan or elsewhere in the world. Every day our team conducts drills to solve these problems out of a desire to execute an effective response.
What's more, personnel from a variety of disaster management and mitigation organizations, including the United Nations, assemble here because we release a great deal of new and helpful information through our disaster research hub.
People come in all forms: some are fragile, kind and gentle, and others are very strong and exuberant. It is people like these who support our society, protect our lives, build our homes, forge networks, and create our cities. At the DRI we share the wisdom to mold the 21st century into an era of coexistence with nature, and that leads to an appreciation for life and being alive.